Patients
Anonymous, 1977–1978
Thanks for the fantastic website you have up! You said you were looking for any information on the LSPH. I may be able to help a bit.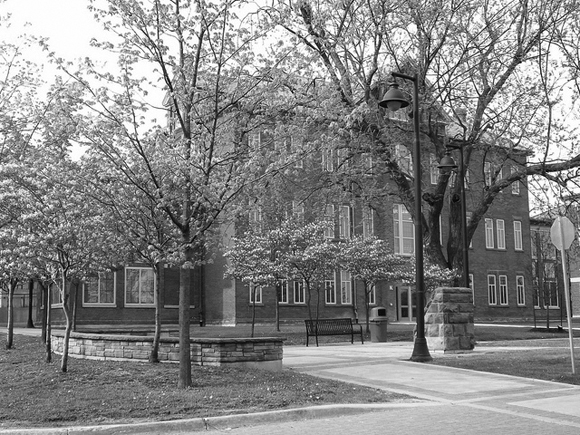 I attended Speech Therapy Classes (I had difficulties pronouncing some letters in the alphabet, which made my speech sound odd) at LSPH. While I do not remember much about the classes, I always remembered visiting the buildings, and in particular the outside of the buildings and a small playground out front of Cottage 5? (It might be building K now, I'd have to check your site to confirm).
I attended classes for a few months in 1977 or 1978. I was about 4 or 5 years old, and my mother tells me that I didn't like going there, because, according to her, "it gave me a weird feelings." I vaguely remember not enjoying my visits—but that could have been a result of my frustration at not being able to speak properly. These classes were two times per week for an hour or two session.
I have been a resident of the area for most of my life, and after looking at your site, it inspired me to go visit the old hospital grounds. The grounds look great, I took lots of photos.
I also used to hang around the former "looney bin" from time to time, but I never entered the buildings since those speech therapy classes.
Again, thanks for the great site. I hope my information is useful, or at least interesting.