Patients
Anonymous, 1972–1974
I was a thirteen-year-old patient at the Child and Adolescent Unit of the former Lakeshore Psychiatric Hospital. I spent most of 1974 there. Quality of life for the teenage patients on my floor was not as bad as one would expect. The rooms, while small, had two beds with some space in the middle, large enough to move around, etc. Each patient had his or her own bed table for his or her belongings. We were free to mingle together in the common areas of the unit to watch television, play games or listen to our own transistor radios that we were allowed to bring. Many kids that had a home to go to and did not live too far were often allowed to go there on weekends. The staff was more like social worker types that watched over us, they were mostly very friendly and I have good memories of them. We were required to attend both group and individual sessions on a weekly basis. For my individual sessions, if I remember correctly, I had a female psychiatrist who was also very nice.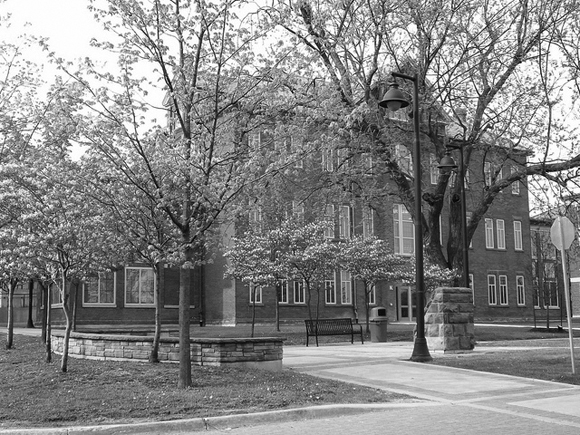 There were hardly any problems at all; we all lived and played and watched TV with no incidents. Occasionally, in rare instances, when there was a conflict or if some patient acted out violently, he or she was promptly hauled off and thrown in the QR (Quiet Room) and or held down while injected in the rear with some type of sedative that in no time took the fight out of you. The QRs were two small, cell like rooms. They were located to the left, immediately after you entered from downstairs on the second and third floor.
The younger kids were on the second floor and the teens were on the third floor, but we all went to eat our meals on the first floor. We were often taken on trips mostly to the movies at the now long gone Lakeshore Cinema or to go bowling, for example. We were often allowed with the staff to play baseball on the huge diamond in the front of the Cottage or hang out in the gazebo closer to the lake. We also would often devour the crab apples that grew readily on the many trees on the grounds.
I really can't seem to have any negative memories from my time there in that unit; I feel mostly we were treated very well and were allowed lots of freedom. To be quiet honest, I feel that the kids there were far from insane in any way so I suspect the unit was geared more towards kids having issues no different than kids do today.
The tunnels there were absolutely scary! Often we would sneak away and go off and explore them with a great deal of fear and always ready to run from some lurking danger that resided in our imaginations!
We also attended school during the day. Some of us went to the house located just to the east of what at that time was the main entrance [The writer is referring to the Cumberland House, which was first the superintendent's residence and was converted into a schoolhouse when the Child and Adolescent Unit opened in 1967]. We had a teacher that came here and provided us with some lessons while we were away from our regular classes.
I mostly wonder what happened to the other kids that were patients at the same time as me. Some great friends I had there, I guess things were not that bad in the Child and Adolescent Unit as most of us were not crazy, just kids with emotional issues. That place had these jail like rooms that the staff referred to as the "QR" or "Quiet Rooms," where they dragged you off to threw you in and shut you in till as they say you were "calmed down"… I hated that and will never forget it as I hated closed places and those damn rooms were small… I have always driven there and would have liked to go through that unit again… Just for some more healing or being curious, I don't know…